All aboard! Mother's dream bistro for foodies on double decker bus
taken from stv
Alison Simpson is finally about to jump about her touring bus cafe after years of planning.
Many years before she became a mother Alison Simpson sat on a bus on a Caribbean island her head whirling with possibility.
A dedicated member of a British Airways flight crew, she worked what was known as "the beach fleet" flying passengers from damp Scotland to sunnier, coconut clad tropics.
There, she discovered the 'bus restaurants' – quirky dining ventures with old vehicles being converted into static cafes and diners for the curious tourist to enjoy.
Alison was charmed and her brain was hooked. She wanted a bus too, she thought, but how much better would it be if the bus actually moved?
A few years later she had her son Bradley, a fantastic young boy whose autism required her full time support.
Her bus idea was placed on the back burner, she gave up flying and became a full time mother, loving each day she got to spend with her son instead.
But her 'bus bistro' dream was never quite forgotten.
"It always stayed with me, I knew in my gut it was something I really wanted to do," says Alison.
"And then Bradley reached high school and everything began to change."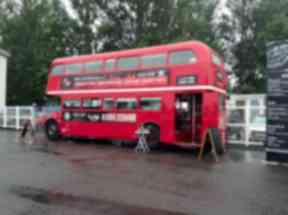 At school, Bradley thrived. He got better and better and more settled, to the point where the stoic young lad told his mother he didn't need her around as much.
"It wasn't what I was expecting," says Alison, 51, with a laugh, "but I was thrilled to see him doing so well."
With that, Alison's bus dream steamrolled.
"I found my bus," she says simply.
"These buses are like hens' teeth and are expensive to come by but I found it online and knew exactly how I wanted it to look."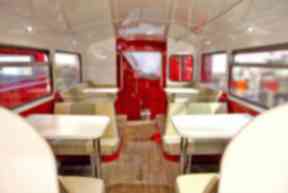 Alison oversaw the entire project, from the engine tests right down to the napkins.
The design includes hints of tartan, retro bistro seats and beloved Scottish phrases at the windows, such as 'Haste ye back' and 'yer erse is oot the windae'.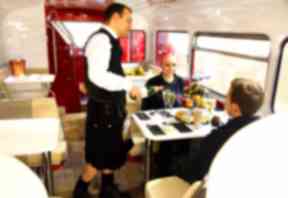 A vintage 1966 Routemaster, Alison's bus was developed shortly after the second world war, to replace London's trolleybuses. In all 2,876 Routemasters were built.
It was an innovative design and used lightweight aluminium and techniques developed in aircraft production during the war.
As well as a novel weight-saving integral design, the Routemaster also introduced (for the first time on a bus) independent front suspension, power steering, a fully automatic gearbox and power-hydraulic brakes.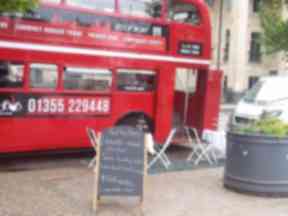 Alison's bus was registered and started its service in 1966, serving the good folk of London before it was decommissioned with the rest of the Routemaster fleet in 2005.
"Now it's about to begin it's life in Edinburgh," says Alison, whose Red Bus Bistro company will launch in October.
"We will start with a charity event, a Macmillan Cancer Support coffee morning with all proceeds going to them."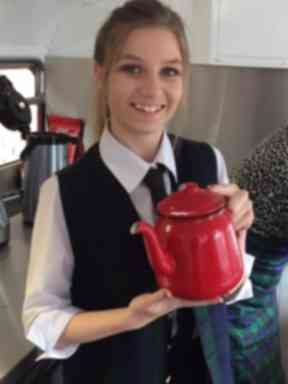 The bus will then begin its new route, undertaking afternoon tea tours and gourmet burger tours around Edinburgh.
The serving staff are to be dressed in Blackwatch tartan with barista coffees, sandwiches, burgers and cakes on offer including vegetarian and gluten free options.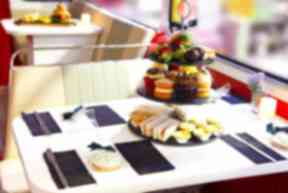 Due to health and safety regulations, children under six are unable to board.
"We tried it last weekend in Edinburgh with a hen do and we're hoping mums and daughters will like the afternoon teas too," says Alison.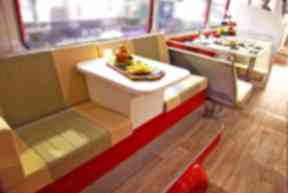 The Red Bus Tour will cover the most popular landmarks with staff schooled on local history and knowledge to help point out places of interest.
"To say we're excited is an understatement," says Alison.
"So many friends and family have helped out – even my cousin's mother-in-law, Cathie, 89, has been helping make the sandwiches.
"I never thought it would happen but it has – I think it's perfect."